Welcome to Our Parts Department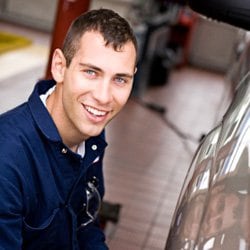 American Ford is Your Source for Genuine Ford Replacement Parts
Find the Parts You Need at Our Glendive, MT Dealership
You drove home in a Ford. That, on its own, is a testament to your good decision-making. Another way to prove your smarts even further? Choosing genuine Ford parts when the time comes to make a repair.
Based in Glendive, our dealership can connect you to the OEM-supplied parts your vehicle deserves.
Why Buy Your Parts from American Ford?
Ford is renowned for building some of the best vehicles available on the modern road. When you're driving a vehicle of that caliber, it only makes sense that you'd use the best parts you can to keep it running.
While our dealership can be a source of tires, oils, and other common necessities, we also have the ability to order OEM-supplied parts for your Ford model. These parts, made by the same manufacturers that built your vehicle in the first place, can provide perfect-fit repairs that other aftermarket options can't.
Your vehicle deserves better than "one size fits all" replacement parts. When you work with the parts team at American Ford, you'll find the Ford parts you need to get more out of your car.
Place Your Parts Order at American Ford Today
Are you ready to place a parts order? Contact our Glendive, MT dealership today or reach out to us online. Our website offers the option to order your parts online.
And if you need help with installation? You'll find our expert service team waiting in the wings to get your parts installed and your vehicle back on the road. They can likewise assist in figuring out which parts best suit your needs, if you're not sure yourself.
Don't hesitate to reach out today with your order or your questions. We'd be happy to fulfill both.